Guatemalan Birds Woven Huipil in Vibrant Colors
---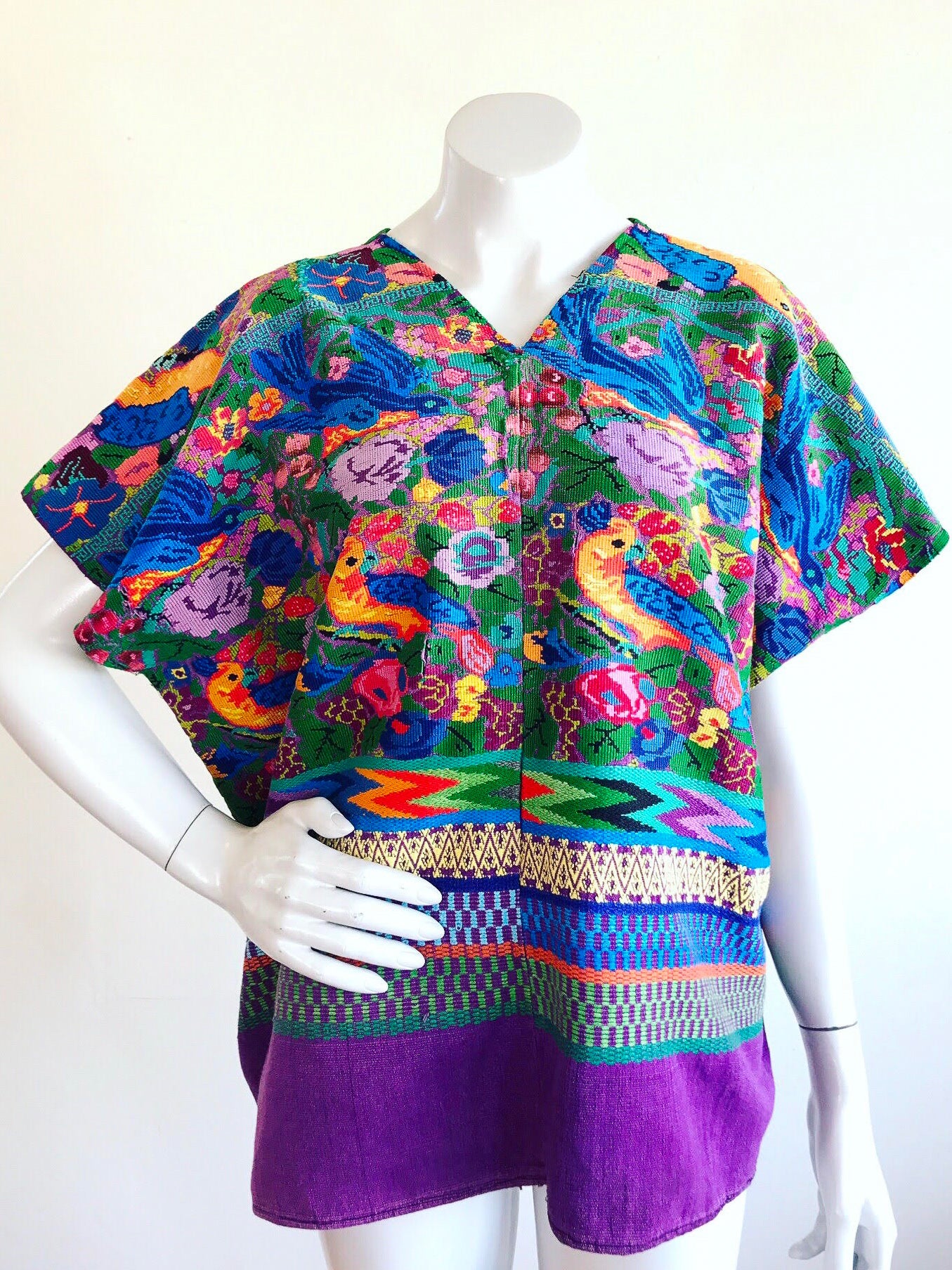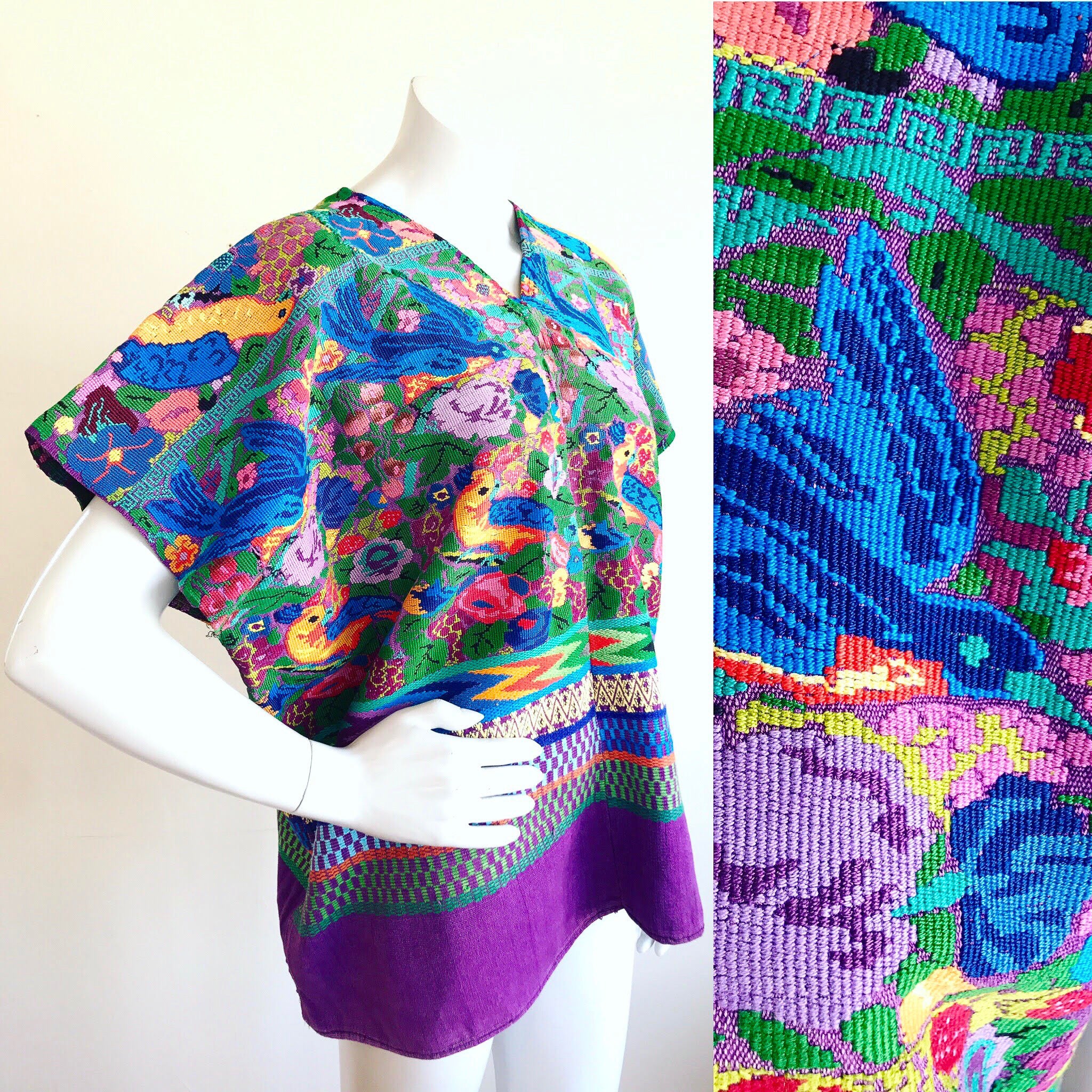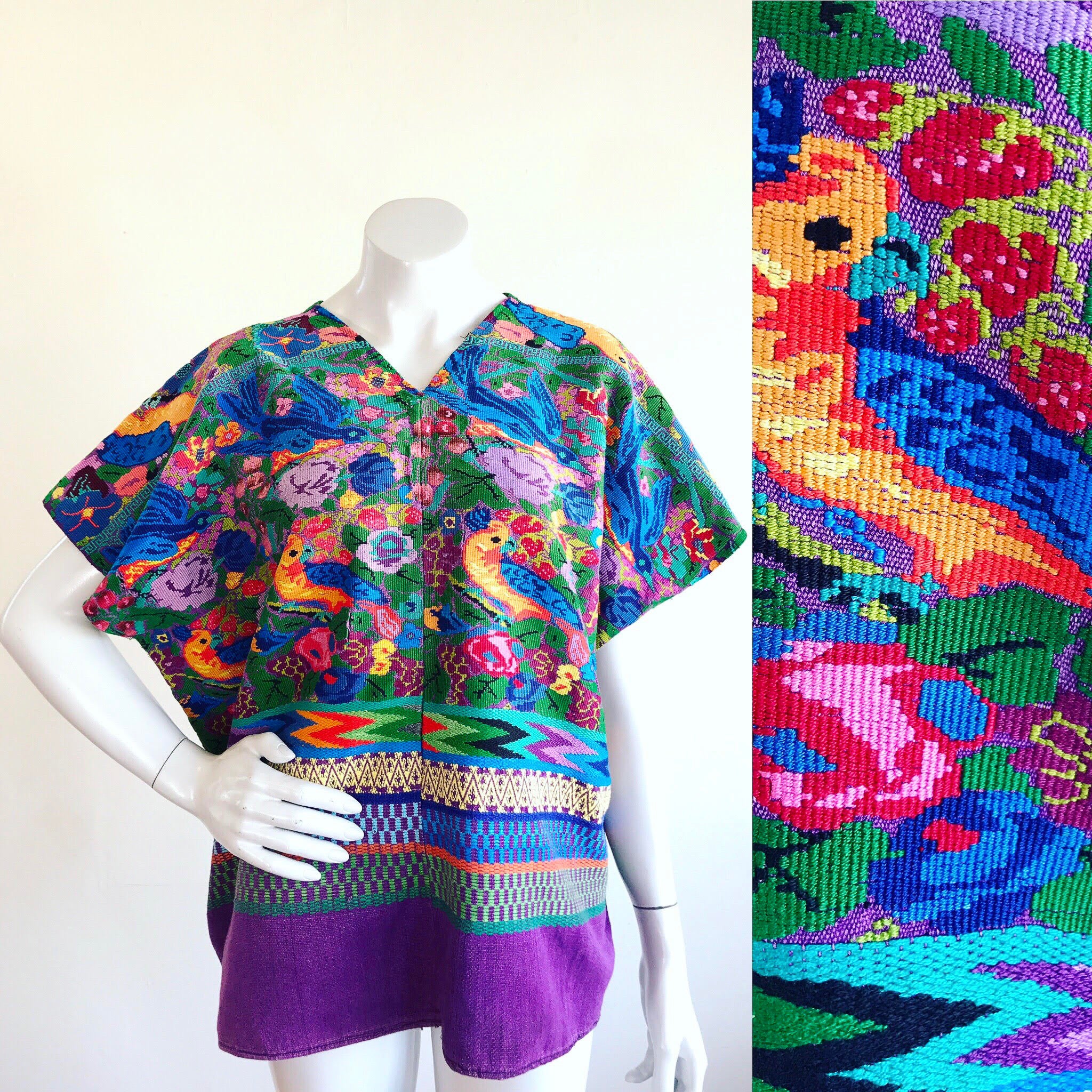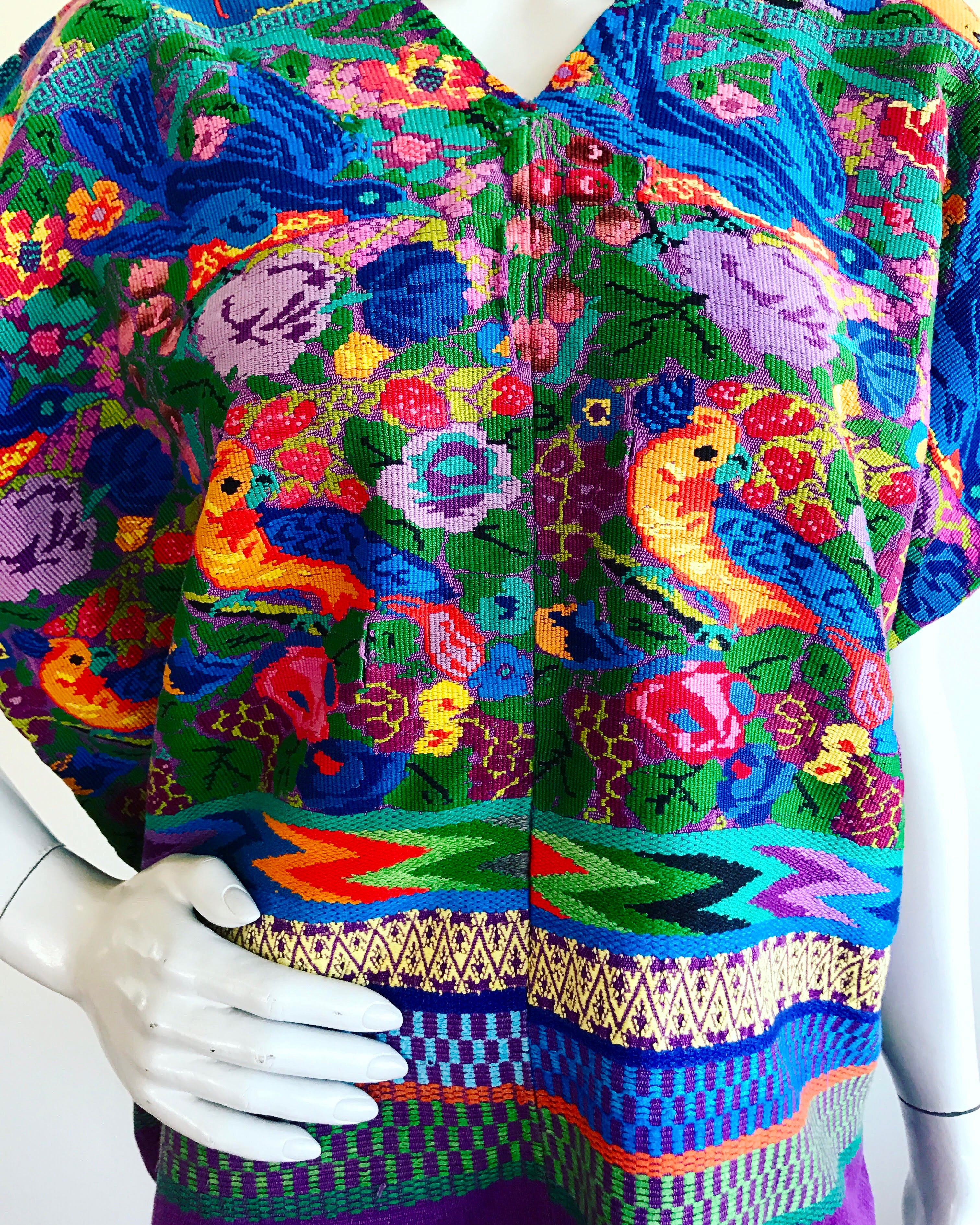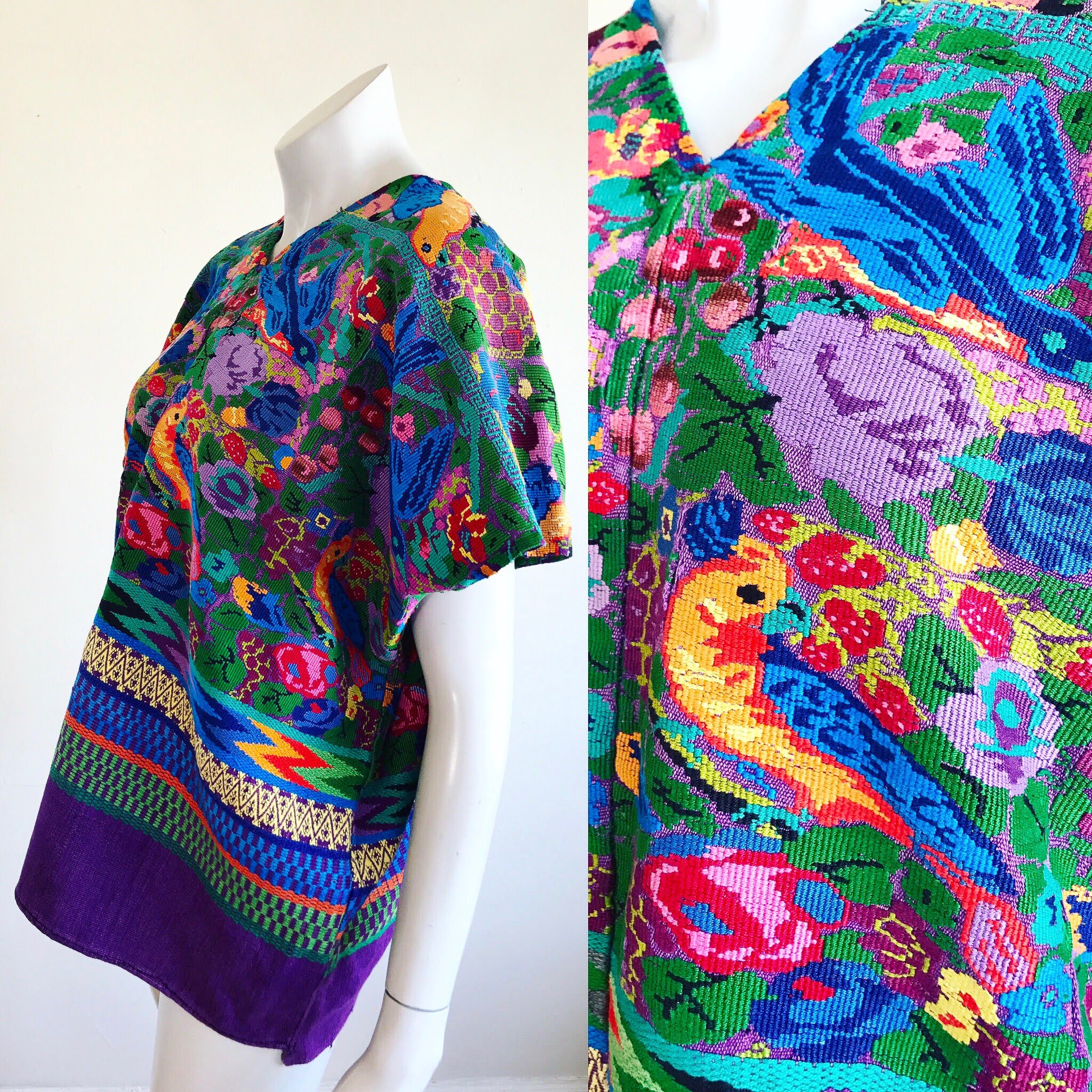 Product Details
The most colorful, magical imported Guatemalan huipil I have ever seen. A stunning woven landscape of birds, flowers and fruit. Strawberries and grapes interwoven with vibrant flowers and birds. This is a vintage hippie chic master work.
Size & Fit
Measurements taken laying flat.

Neck opening: 6" to about 11" // Bust: 27.5" // Length: 26"
Color / Print
Multicolor / abstract floral & geometric design
Empress Notes
Free size. Best fit small or medium, maybe large as long as the neck opening size works for you!

This item is distressed, as every huipil I have seen is...if you would like a detailed list of issues please let me know. It is in wonderful condition and any issues are not noticeable when wearing. There's no staining.
Related Products
---